Westman Islands processor Vinnslustöðin (VSV) has taken delivery of 5500 tonnes of Atlanto-Scandian herring as this year's season comes to an end.
'This has been a highly successful season and we have been able to maintain production almost without interruption since fishing started on 16th September, said VSV production manager Benoný Thórisson.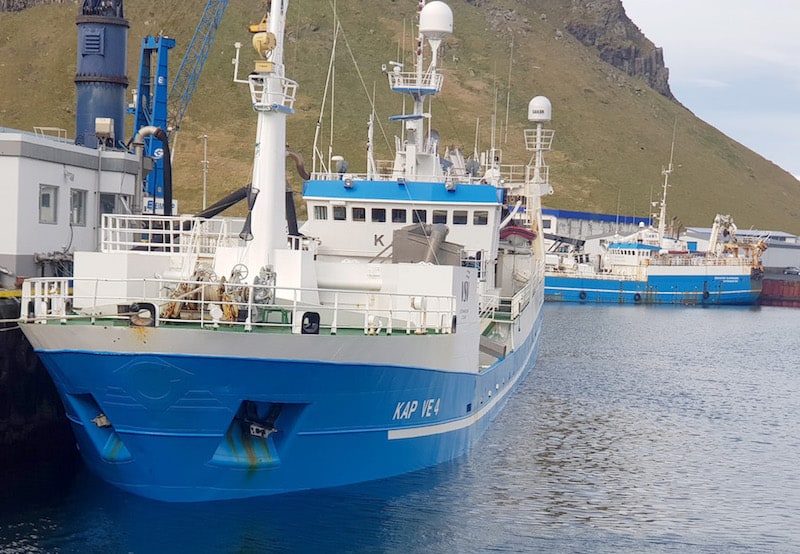 According to HR manager Lilja Björg Arngrímsdóttir, putting together shifts presented challenges, as this is the time of year when the usual part-time summer staff return to schools and colleges.
'Some students came back to us because of the interruptions to the education system due to coronavirus, and they were very welcome,' she said.
'So manning the shifts went well, under the circumstances. Some of the regular groundfish processing staff moved across to herring production. Some of the full-time staff from Hafnarey showed up for herring shifts, along with a laid-off air hostess and one longstanding member of staff who had just undergone a heart operation, but said she couldn't miss out on a herring season!'
The widespread Covid-19 infections in the capital region have not so far spread to the Westman Islands, and VSV has taken measures to prevent infections.
'We ask those staff who are can to work from home and we have divided staff into groups so that they have minimal contact with others at the workplace. During the herring season we also let staff leave earlier than usual so we would have a half-hour opportunity to clean and disinfect before the next shift's arrival.'