A high-capacity facility for washing fish boxes has been commissioned ahead of schedule by the Hirtshals Fishermen's Association, and since December has been washing all of the fish boxes in use in the north of Jutland.
The washing facility was commissioned in the summer and has been in constant operation since. The box washing facility has given the fishing industry in the northern Jutland an boost with the supply of clean fish boxes.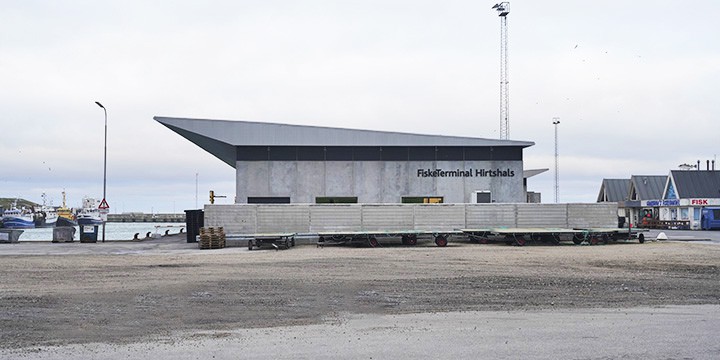 'We're proud that we have now brought all washing of fish boxes from the North Jutland fishing ports to Hirtshals. When we decided to invest in new box washing facilities and move to a new hall at Auktionskajen, it was our hope that in the long term we could wash all fish boxes here in Hirtshals. But we have been able to achieve this aim much faster than we expected,' said Niels Kristian Nielsen, chairman of the Hirtshals Fishermen's Association.
'The fishing associations in North Jutland have reached into agreement with the Hirtshals Association's Pack&Sea operation to wash all boxes in Hirtshals. This means that we have been washing all the fish boxes from Hirtshals, as well as Skagen and Strandby since the end of December here in Hirtshals.'
The Port of Hirtshals is the largest of the three North Jutland fishing ports in terms of its auction, so it makes sense for all of the boxes to be washed at one location.
The Hirtshals Fishermen's Association's new box washer has a capacity of 800 boxes per hour and is located in a new 1000m² hall built as an extension to the Hirtshals Fish Terminal.
'We make every effort to provide the best possible service to everyone that we supply with clean fish boxes, whether they are in Skagen, Strandby or Hirtshals. Everyone has to get same service, and it must at the same time be the best possible service,' Niels Kristian Nielsen said.