With the demand dropping and cold stores filling up, the Danish Fishermen's Association (DFPO) has recommended that direct fishing for nephrops should stop.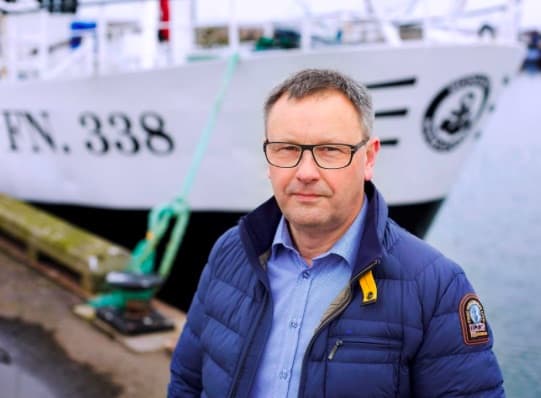 'Due to the coronavirus crisis, the European market for nephrops has disappeared. It makes no sense to have a direct fishery when nobody is buying. This isn't an easy decision to take, and will have serious consequences for fishermen, but we need to do this to secure future fisheries,' said DFPO chairman Svend-Erik Andersen.
The Association has set up a nephrops committee chaired by Claus Hjørne Pedersen, who is also chairman of the fishermen's association in Strandby, one of the ports hit by the change in the nephrops market. The committee's task is to monitor the situation and to stay in contact with fishermen and processors, and may propose regulation for the nephrops fishery.
'We have to stand together to tackle the crisis. Therefore the committee must work on ideas to ensure there is also a fishery and a market for nephrops after the corona crisis ends,' said Claus Hjørne Pedersen.
DFPO is in contact with the Ministry of the Environment and Food on the possibilities of regulating fishing for nephrops in the light of the corona crisis.
Strong sandeel quotas
On the positive side, the 2020 sandeel quotas for the Danish fleet are double their 2019 and fishing can start today (1st April).
'Sandeel fishing is important, both for Danish fishermen and for the Danish fishmeal industry. It is therefore pleasing that the quotas are now in place, so that fishing can start on 1st April. In particular, I am pleased to see that scientific advice has led to a doubling of the quotas' said Minister for Food, Agriculture and Fisheries Mogens Jensen.
This increase follows a lean year in 2019, and the indications are that there are real fishing opportunities off the coast of Jutland (Area 2r) and the UK coast (Area 4).
As sandeel are a short-lived species, advice is issued relatively shortly before the fishery opens and this year ICES published its advice at the end of February – and for Denmark this is a key fishery with 94% of the quotas.
The quotas in 2019 for the Danish fleet were 106,000 tonnes and for this year the fleet has a 215,863 tonne quota.
The sandeel fishery is one that could be seriously affected by Brexit, and the Danish Ministry for Food, Agriculture states that the government is working to secure an agreement that will continue to allow Danish fishermen access to UK waters.