A bizarre tit-for-tat exchange has escalated in recent days over fishing access to waters around Jersey, culminating in a couple of British patrol vessels being stationed off St Helier.
Initially, France's Minister for the Sea Annick Girardin commented that she was appalled that Jersey had issued 41 licences to French vessels to operate in Jersey's waters, subject to conditions that were not subject to any consultation on the time that could be spent in Jersey waters.
In a comment to France's National Assembly this week, she made pointed reference to Jersey's electricity supply – which comes from France.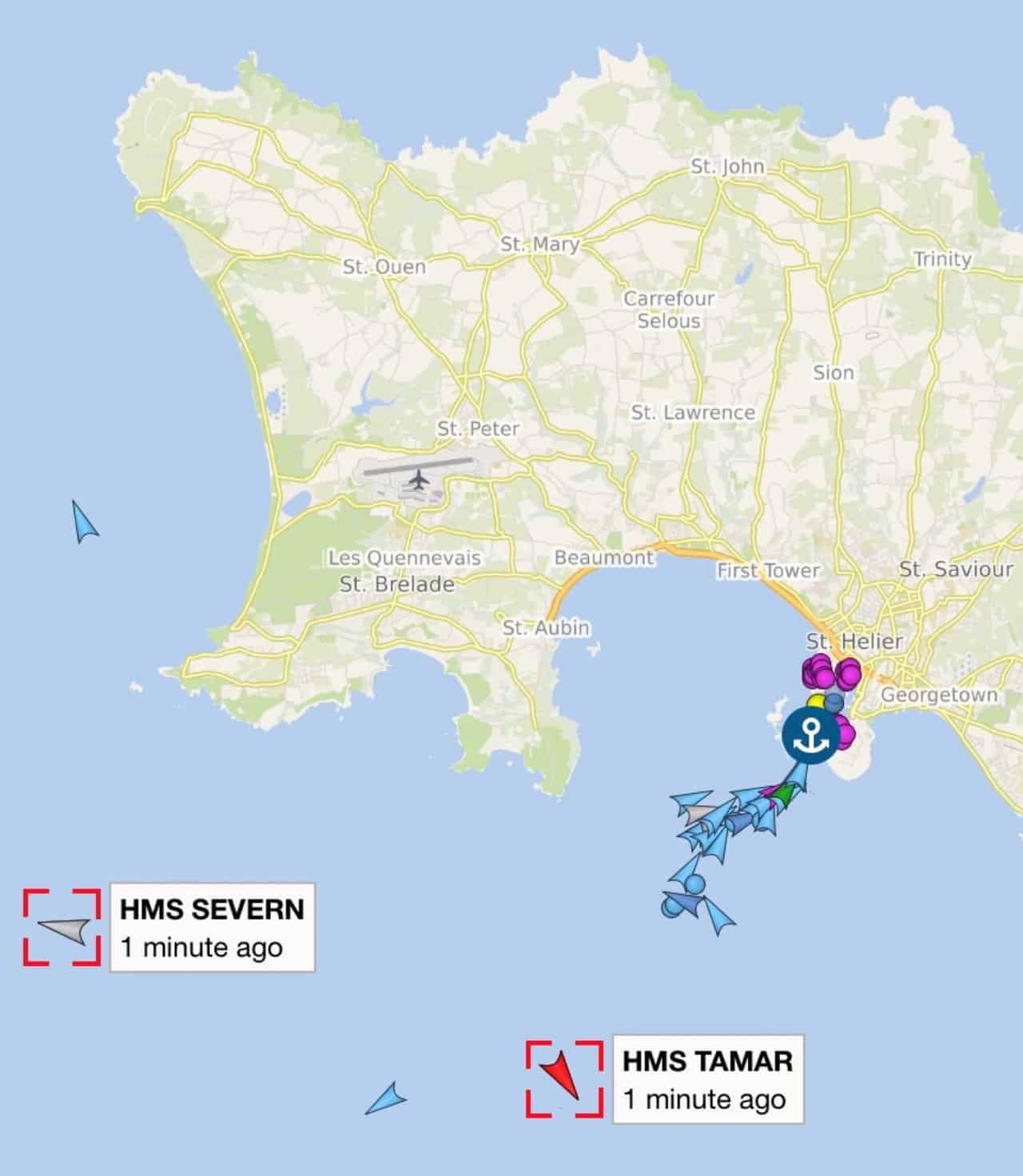 'I remind you of the delivery of electricity along underwater cables … Even if it would be regrettable if we had to do it, we'll do it if we have to,' she said.
Ian Gorst, Jersey's external relations minister, said the island had issued fishing permits in accordance with the new post-Brexit trade situation, stipulating that any new licence must reflect each vessel's track record of activity in Jersey's waters before Brexit.
'We are entering a new era and it takes time for all to adjust. Jersey has consistently shown its commitment to finding a smooth transition to the new regime,' he stated.
A protest by French fishermen is expected to take place today, with a potential blockade of St Helier.
'The Prime Minister underlined his unwavering support for Jersey. He said that any blockade would be completely unjustified. As a precautionary measure the UK will be sending two Offshore Patrol Vessels to monitor the situation,' UK government representative said in an official statement.
'We will continue to work closely with the UK Government in order to resolve the current challenges diplomatically and avoid any unnecessary escalation,' Ian Gorst said, following a conversation with the PM.
Offshore Patrol Vessels HMS Severn and HMS Tamar are now in place off St Helier.
This latest incident takes place against a backdrop of a media furore in which the UK government has been repeatedly criticised for its stance on fisheries since the UK's departure from the EU, and for its failure to conclude fisheries agreements with Norway and the Faroe Islands for 2021.
With negotiations on fisheries still in progress with the European Union, and with British voters heading for the polls today in vital local authority elections, the incident has also generated a slew of headlines across most media that are generally favourable to the UK government's response.