In 2021 the Australian Fisheries Management Authority (AFMA) deployment of chartered vessels supporting targeted operations to combat IUU fishing also resulted in successfully removing 4500kg of marine debris.
Working closely with Maritime Border Command (MBC) and the Australian Defence Force (ADF), AFMA fisheries officers embarked on three voyages to assist in the retrieval and disposal of fishing equipment and foreign fishing vessels seized for unlawful fishing in Australia's northern waters.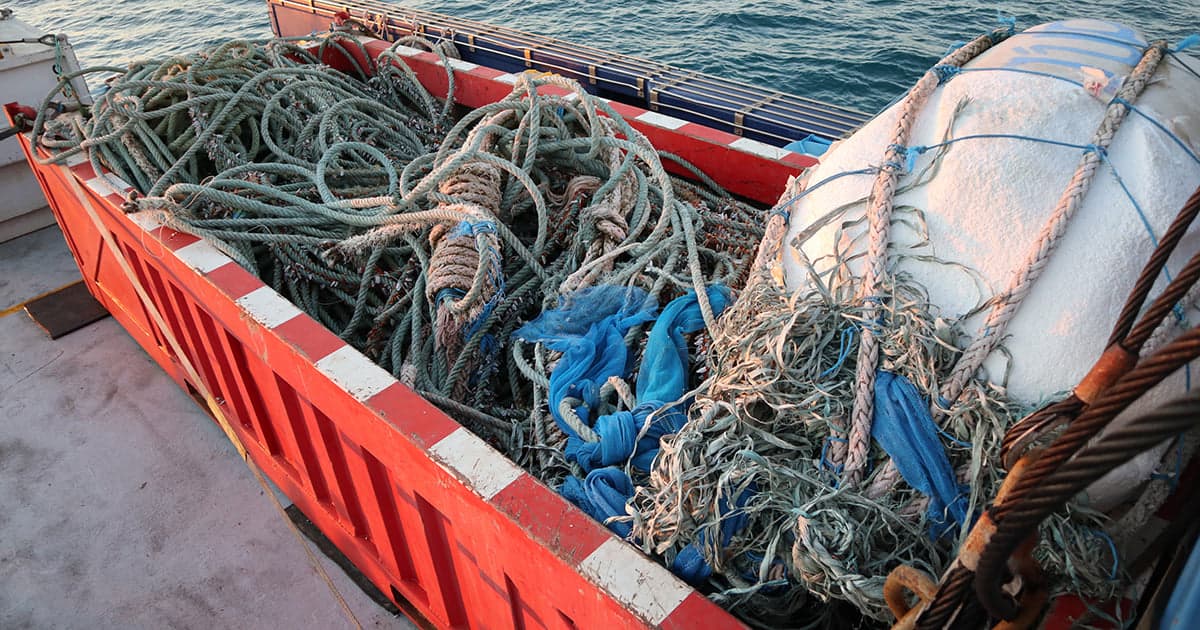 While providing logistical assistance to MBC operations targeting illegal foreign fishing vessels in waters around Ashmore Reef, Cartier Island, Mermaid Reef and Rowley Shoals Marine Parks, the AFMA chartered vessels were also able to retrieve marine debris such as ghost nets and fish aggregating devices (FADs) which had drifted into Australian waters from the north.
'AFMA Officers retrieved a total of five foreign ghost nets weighing 2.20 tonnes and nine FADs weighing 2.30 tonnes, with more than 4000 metres of anchor rope, which were in addition to the disposal of four illegal vessels and fishing equipment seized by MBC patrol vessels from foreign fishing vessels caught operating illegally within the Australian Fishing Zone,' said AFMA's general manager of operations Peter Venslovas.
AFMA works closely with Parks Australia and MBC to collect Abandoned, Lost and Discarded Fishing Gear (ALDFG) found in northern Australia through the Australian Government's Ghost Nets Initiative. This includes trialling the use of GPS trackers attached to nets that are unable to be retrieved at the time so they can be re-located and removed.
Peter Venslovas said Australia continues to respond, safely, quickly and decisively to remove foreign FADs and ghost nets to protect the unique biodiversity of Australia's northern waters and continues to assist MBC with the interception of illegal foreign fishing vessels.
'The Australian Government's targeted compliance operations serves as a reminder to those seeking to exploit Australia's marine resources that Australian authorities have zero tolerance for such illegal activity,' he said.