Russian fishing giant Norebo Group has ordered four new 63 metre longliners, to be built at Severnaya Verf in St Petersburg to a design by Nautic Rus. Delivery of the series to Norebo subsidiary Yamcy will be 2022-2025.
The contracts were signed by Severnaya Verf interim director general Igor Orlov and Norebo technical director Pavel Kosolapov.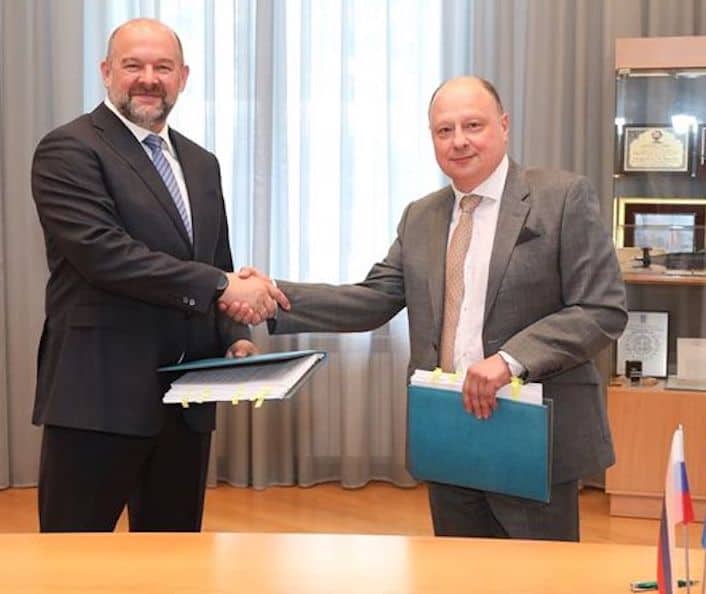 'We want our fleet to be economical, energy efficient, environmentally friendly and productive. Therefore, this project will be developed by Russian company Nautic-Rus, with which we are already co-operating on contracts with Severnaya Verf for the construction of ten trawler-processors,' Pavel Kosolapov said.
He commented that the four new longliners will operate in Far Eastern waters where Yamcy currently runs a fleet of eight 1994-built, 52 metre longliners, and opting for longlining means that these vessels will have scope for high-value processing on board.
'The contract with the Norebo Group, one of the largest fishing companies in the country, is a continuation of diversification of the shipyard's portfolio in accordance with the President of Russia requirement to increase the civil production at defence shipyards,' commented Igor Orlov.
'New shipbuilding contracts are another important step towards returning domestic shipyards to the civil shipbuilding market – a market that for many decades was a foreign territory for Russian shipbuilders. It's positive that Severnaya Verf concludes an agreement specifically with the Norebo Group – with a company for which the yard is already building a large series of trawlers.'
The new longliners will measure 63 metres overall, with a 14 metre beam, 3000kW engine power and a 50 tonne/day processing and freezing capacity, as well as accommodation for a crew of 39.