Norske Evotec A/S, which produces some of the most compact winch systems, has been chosen to supply new Danish pelagic vessel Gitte Henning, which is to be built at Astilleros Zamakona in Spain.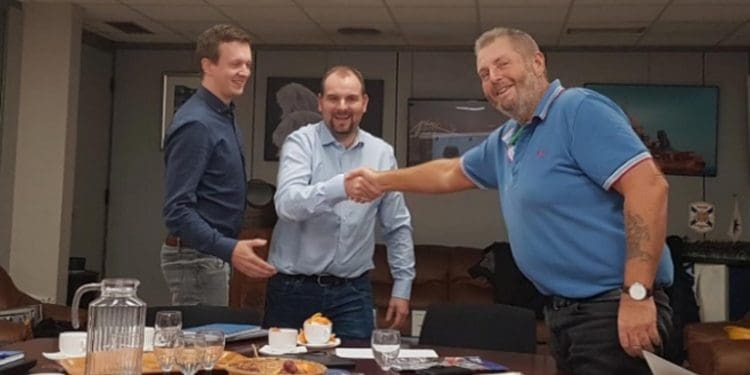 The winch system has been developed through a dialogue between naval architect Ship Design Salt and owner Henning Kjeldsen, as well as Evotec, and the winches will serve in both pelagic trawling and purse seining modes of operation.
Evotec will supply the full suite of winches, including mooring and anchoring winches, and the whole installation is electric, reducing energy consumption and allowing regenerated energy to be routed back to the ship's electrical systems.
The winch motors are based on SRPM technology. These are liquid-cooled and designed to operate under extreme conditions. The SRPM electric motors have smaller dimensions, lower weight and a higher efficiency than other magnetic motors.
'We are both proud and delighted to be selected by Henning Kjeldsen, a customer we look forward to working with,' said Håkon Woldsund, sales manager at Evotec's fisheries division.
'Fishing is a top priority area for Evotec and this contract confirms that we have what it takes to succeed. We already deliver the world's most compact winch systems. These have significant advantages that allow larger volumes of fish to be brought on board, which is reflected in our customers' bottom line.
Henning Kjeldsen commented he is looking forward to working with Evotec, adding that the choice went to the Norwegian company due to their flexibility and ability to come up with good solutions in co-operation with the designer and owner.
Evotec will supply all equipment to Zamakona Yard Bilbao in Spain during the first half of 2021. The company is also a supplier of winch systems to seismic, research and aquaculture sectors, as well as to the fishing industry.