Longliner Páll Jónsson GK-7, the first new vessel of its size to be delivered to operating company Vísir in its 50-year history, has been christened and handed over by the Alkor shipyard in Gdansk.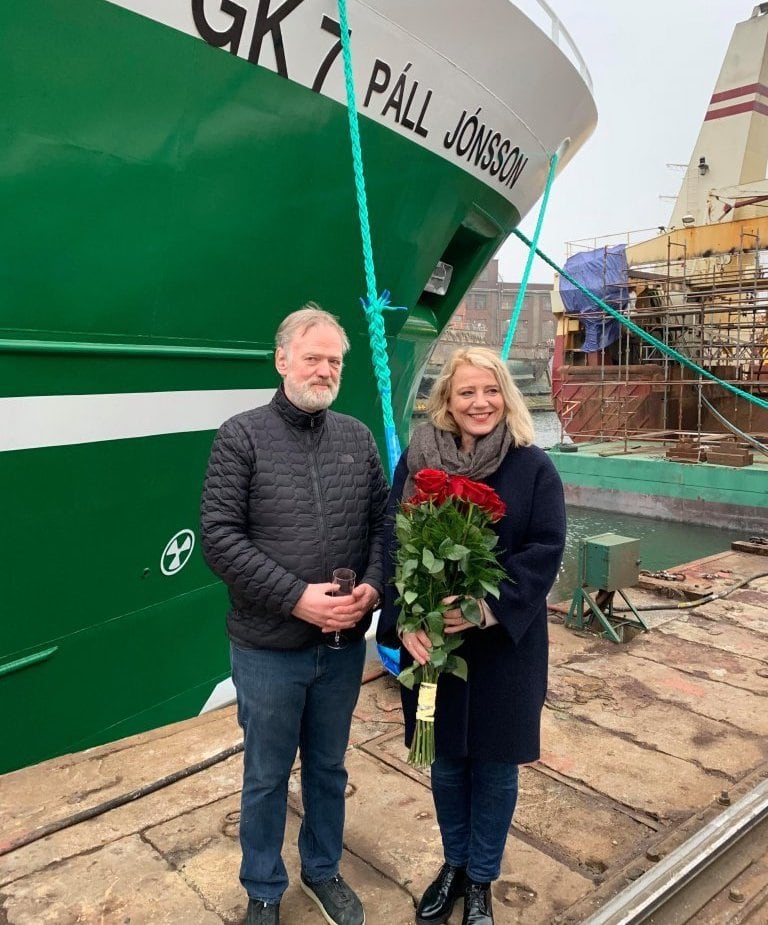 The 45 metre LOA, 10.60 metre beam longliner has capacity for 420 tubs in its fishroom and is fitted out with fourteen single cabins for the crew.
Designed by Reykjavík naval architect Navís, Páll Jónsson has a Caterpillar main engine and deck hardware is a Mustad Autoline system with a Magpacker delivered by Ísfell, Mustad's Icelandic agent.
Páll Jónsson replaces an older vessel of the same name, and is named after the father of Páll Hreinn Pálsson, one of Vísir's founders.
The christening ceremony took place at the Alkor yard in Gdansk, attended by the new longliner's owners, staff from the company and others who wanted to welcome the new ship, including skipper Gísli V. Jónsson and Páll Jónsson's crew.
The honour of naming Páll Jónsson went to one of the family, Svanhvít Daðey Pálsdóttir, who cut the cord to release a bottle of champagne that smashed against the ship's plates. Her husband Albert Sigurjónsson, who passed away earlier this year after a tough battle with cancer, was mentioned at the ceremony as his loss leaves a gap at the heart of the company.
Páll Jónsson is expected to be ready for sea shortly and will supply the Grindavík-based company's production plants with high-quality raw material