With just a month to go before the doors open at the UL Sport Arena in Limerick for this year's Irish Skipper Expo, stand space is already sold out.
This year's event is taking place a month earlier than in previous years, with 140 companies exhibiting over the two day event, 24-25th February.
'Ireland's flagship fishing exhibition highlights the enthusiasm and passion of the industry, fuelling the hope that our prosperous coastline and historic ports will once again thrive under Irish Fishermen,' said Sharon Boyle, Commercial Fishing Manager with show organiser Mara Media.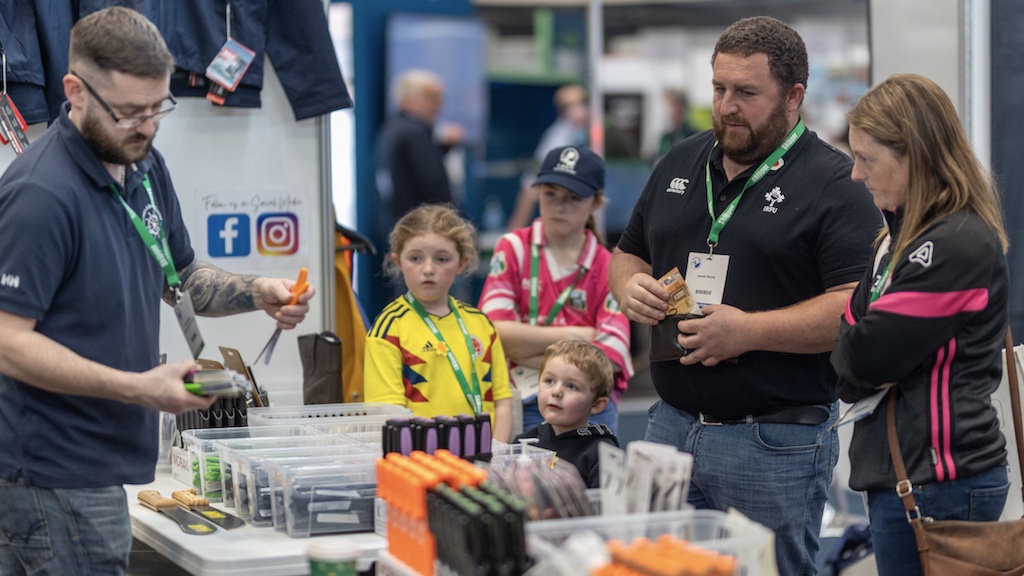 'The team have taken on board the feedback from visitors and exhibitors to ensure that the show is tailored to their ever-changing needs. This year's show will feature a fantastic range of products and services from the world's leading marine brands.  We have a huge variety of exhibiting companies this year, with every product and service represented – from shipyards to marine electronics, deck machinery, trawl gear and creels, as well as catch handling systems, insurance services and offshore wind energy.'
While business remains the main priority, this year's show will be the reunion the industry has been looking forward to, offering fishermen from around the country the perfect opportunity to meet up once again, free from Covid restrictions.
With plenty of uncertainty in the fishing industry in the last number of years, she believes that it is important to encourage the youth to become more involved in developing innovative ways to secure the future.
'It was extremely encouraging to see the number families and young people in attendance last year – all eager to learn about the prospects of the industry and this is something that we have tried to add to this year as we believe the innovative mindsets of our youth is the way forward,' Sharon Boyle said.
In addition, Castletroy is set to become conference central on the eve of the show with the IFA Aquaculture's annual conference and AGM taking place at the Kilmurry Lodge Hotel and The NMCI'S Seafarer Conference taking place at the Castletroy Hotel on Thursday 23rd March.
Entrance to the expo is free – register on the door, or save yourself time by registering in advance.