Vard has announced an order for a new trawler for Norwegian fishing company Nergård Havfiske, before the latest newbuilding for the company has been delivered. According to the yard, the order is worth more then NoK500 million.
The current new vessel, Senja, is about to be delivered to Nergård at the end of this month, and the new vessel is to be based on the same design, with similar system son board.
'We are looking forward to see the first vessel Senja in operation,' said Nergård Havfiske CEO Tommy Torvanger.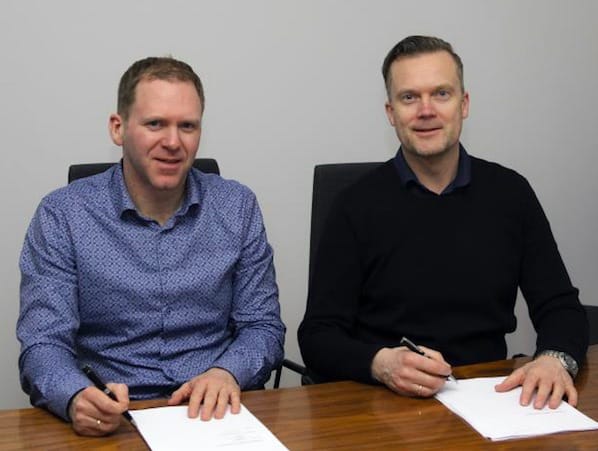 'These two new builds represent a new generation of vessels for us, both in terms of efficiency and quality. Our fishermen have now a fantastic tool available to utilise our fishing quotas in the best possible way.'
The 8 02 design is a well-proven one that Vard has developed to meet the latest demands for fish health management, efficiency and environmentally-friendly operations, with a high focus on quality of catch, safety of crew and sustainable operations with minimum environmental footprint.
The new trawler will have an 80 metre overall length with a 17 metre beam, and will be fitted with a live fish tank to hold catches until ready for processing, a sophisticated factory deck and a system of ensilage tanks for storage of factory waste.
It will have both diesel-mechanical and diesel-electric propulsion options, combined with batteries anD SeaQ Energy Storage System and SeaQ Power Management System.
The hull is to be built at Vard Braila in Romania and delivered to Vard Bravvtaag in Norway for completion, with a completion date in the first quarter of 2022.
'We are honoured that Nergård Havfiske once again has chosen Vard to design and build their new vessel. When existing customers return to us to sign new orders, it's a clear indication of the quality – not only of the design and the vessel, but also the performance of the staff and the project teams,' said Vard's Erik Haakonsholm, general manager of offshore and specialised vessels.
'This is a highly appreciated contract for all our colleagues at Vard, and it creates a positive spin-off effect in the maritime cluster for all suppliers involved. Nergård's decision to take delivery of their new vessel in Norway for the second time in such a short period, proves their focus on maintaining the Norwegian maritime cluster and industry.'