Spanish shipbuilder Construcciones Navales P. Freire, S.A. (Freire Shipyard) has completed a unique ocean research vessel for the United Arab Emirates.
Sheikh Hamdan bin Zayed Al Nahyan, the ruler's representative in the Al Dhafra region and Chairman of the Board of Directors of the Environment Agency – Abu Dhabi (EAD), recently launched oceanographic research vessel Jaywun at an event that took place in Abu Dhabi. The new vessel takes its name from the term for one of the most valuable and pure varieties of pearl.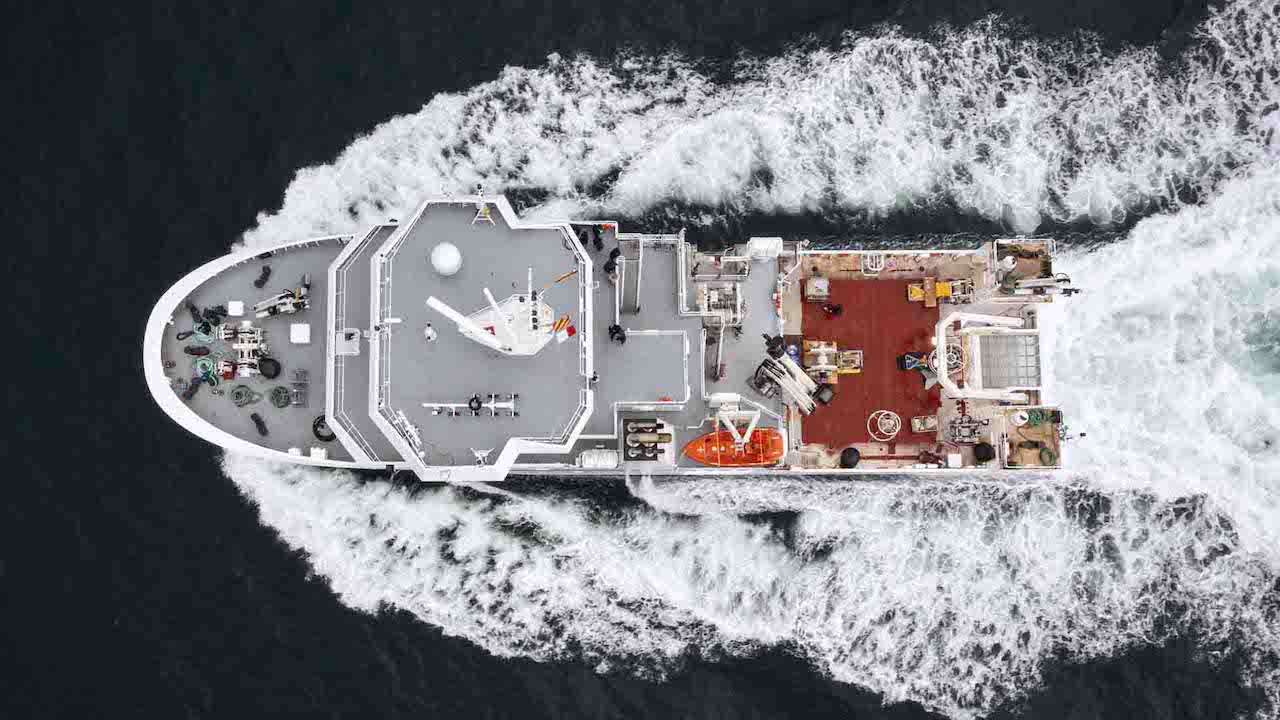 The vessel has been designed and built by Freire Shipyard, which has a long track record of building sophisticated vessels of all kinds.
This venture is expected to strengthen marine scientific research capabilities nationally and globally. Jaywun will serve as a stage for the EDA's Ocean World Discovery project, which aims to study the effects of climate change and monitor marine biodiversity in the United Arab Emirates. The vessel will also support other environmental initiatives, such as the Blue Carbon Assessment Project for Ocean Fisheries, the region's first blue carbon ocean fisheries assessment study.
A key feature of Jaywun's design is the straight bow. It has a 47.10 metre overall length and a beam of 12 metres. Accommodation on board is for 29 persons – 18 crew and eleven scientists.
Outfitting includes six laboratories and a remotely operated underwater vehicle. It is also equipped with several winches and gantries, as well as echo sounders for scientific purposes, such as two multi-beam probes and one for fishing purposes.
Jaywun has a speed of 13 knots and a endurance of 25 days at 11 knots. Its two shaft lines, with twin 2500mm controllable pitch propellers each driven by a 1840kW MTU 16V4000M53 propulsion engine and complemented by a 200kW electric motor (PTI), together with the thorough hydrodynamic study of the hull, allow the Jaywun to offer 100% electric mode navigation at low speeds, lower fuel consumption and lower pollutant emissions.
This also allows for high on-board comfort and low noise impact for the personnel on board, a key factor in scientific research operations.